Feb. 1, 2013
Hello Terp Nation:

It's been an exciting start to our spring semester ... We're hoping that you can spend part of your Super Bowl weekend with us in College Park!

Men's basketball will host Wake Forest on Saturday, Feb. 2 at 2 p.m. Check out the link below on a great story about "The Turgeonites" - a group of 10 Maryland students who dress and act like Mark Turgeon at our home games.

/ViewArticle.dbml?DB_OEM_ID=29700&ATCLID=207274808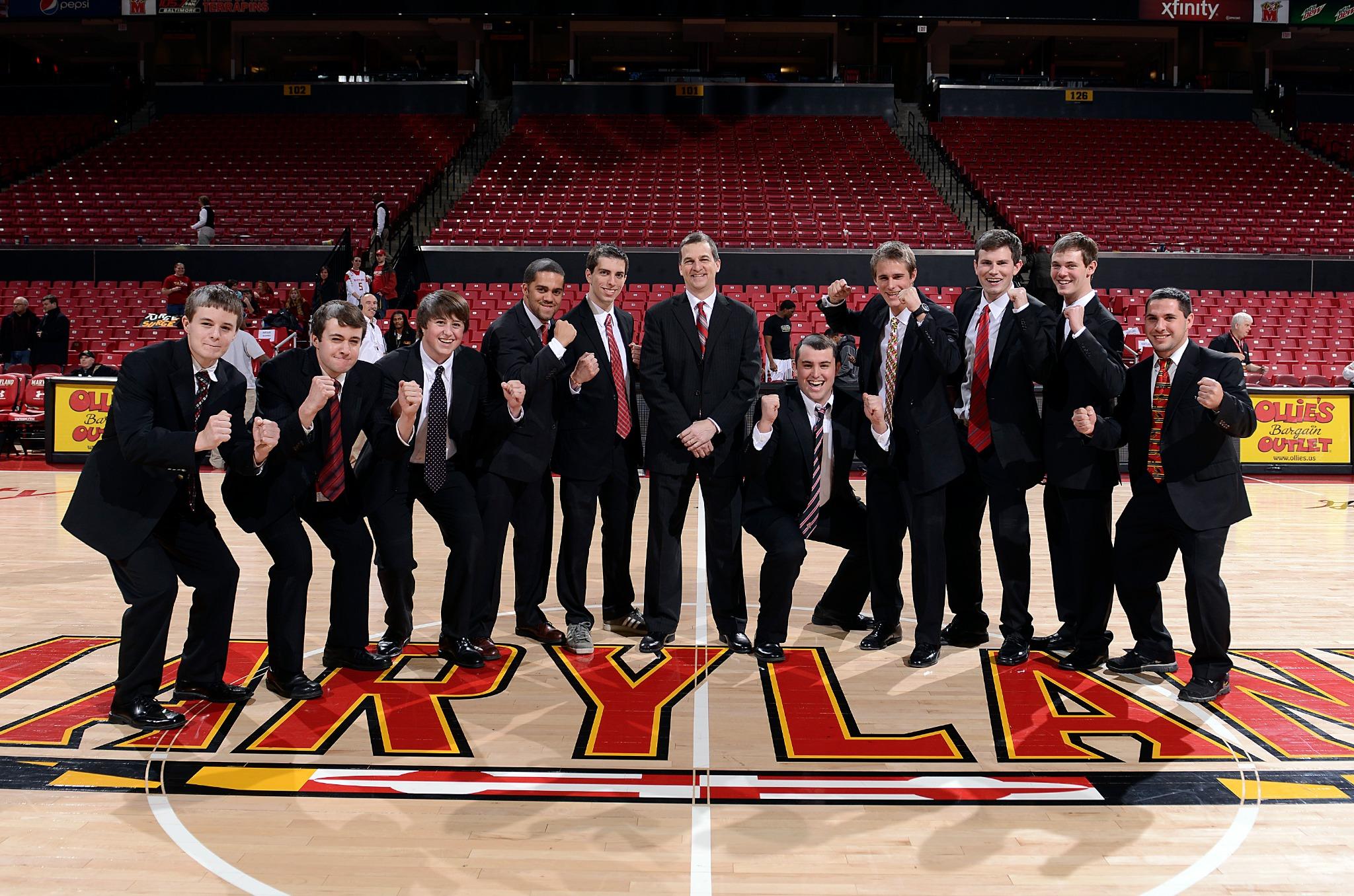 The women's basketball team, riding a seven-game winning streak, will host Boston College on Sunday, Feb. 3 at 1:00 p.m. The Terps will also work with local athletics non-profits to celebrate National Girls and Women in Sports Day .

More details about this great event are featured on the link below.

/ViewArticle.dbml?DB_OEM_ID=29700&ATCLID=207276954

Speaking of the Super Bowl Sunday ... if the San Francisco 49ers or the Baltimore Ravens win Super Bowl XLVII on Sunday, Feb. 3 in New Orleans, there will be a former University of Maryland player hoisting the Lombardi Trophy following the game.

Former wide receivers Torrey Smith and LaQuan Williams play for the Ravens, and tight end Vernon Davis plays for the 49ers.


We're proud of you and wish you a Super Sunday!

National Signing Day
National Signing Day is on Wednesday, Feb. 6 and our football program will be excited to welcome in a new group of Terps! Stay tuned to umterps.com for all the updated news and interviews with Coach Edsall and our newest Terps.
Here is more exciting news on our College Park campus ...
Women's Lacrosse
The Maryland women's lacrosse team defeated Japan, 19-8, in an exhibition contest this afternoon at the Field Hockey & Lacrosse Complex. The Terps, ranked fourth in the Inside Lacrosse preseason poll, will officially kick off their season Feb. 10 at Richmond. Maryland begins its home slate with a league battle with Duke Feb. 24.
Gymnastics
The 14th-ranked Terps remained undefeated with a victory over North Carolina last Saturday. A Maryland gymnast took top honors in each event.
Ally Krikorian was named East Atlantic Gymnastics League specialist of the week for the second consecutive week, and freshman Kathy Tang earned EAGL rookie of the week for the second time in three weeks.
Keep it going Terps and good luck in your rematch on Saturday, Feb. 2 at North Carolina.
Indoor Track & Field
Senior Moriah Young and sophomore Thea LaFond each won two individual events at the annual Night at the Armory meet in New York last Friday to lead the Terps to a second-place finish. Moriah won both the weight throw and shot put events. Thea took first in the 60-meter hurdles with a time of 8.69. Her mark is seventh fastest in Maryland history. The indoor track team will participate at the UNC Invite on Saturday, Feb. 2.
Women's Tennis
Congratulations to Daria Panova who won her first two matches last week as our new women's tennis head coach. The Terps opened their season with 7-0 shutouts of Howard and UMBC and have only dropped two sets combined as a team so far this spring season. Maryland faces Boston College Fri. Feb. 1 and Harvard Sat. Feb. 2.

Wrestling
The Terps (10-6) split a pair of ACC duals last weekend against ninth-ranked Virginia Tech and North Carolina. Maryland will host ACC rival Virginia on Friday, Feb. 1 at 7:00 p.m.
Terp of the Week
Congratulations to Amber Melville, our Terp of the Week. Amber, a sophomore high-jumper, has captured first place in each of Maryland's first two meets this season. She cleared 5-09.75 to defeat rival Virginia at the Terrapin Invitational on Jan. 19.
Giving Back!
And finally ... here is a great profile and a wonderful act of kindness from our women's basketball team. Great job! So proud of how you represent our university both on and off the court!

/ViewArticle.dbml?DB_OEM_ID=29700&ATCLID=208132071

Continued success to all of our student-athletes and coaches .... We look forward to seeing you on campus!

Kevin